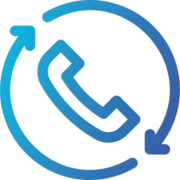 This innovative system enables the automatic broadcast of information originating from large and dynamic date-based, to offer end users an advanced interface for sending and retrieving data using telephone devices. This is the ideal solution for organizations that hold large volumes of information. The system can be connected directly to the PSTN or to the company's PBX.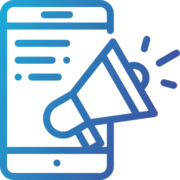 CallTech star*location is an advanced IVR system providing the ability to deliver messages originating from large data bases, delivered to clients, based on their location as retrieved from their cellular phone. The information sent to clients can be varied. Marketing messages (attractions in the area, stores, special offers and more) or alerts (such as problems in the roads, traffic, speed traps and more). In order to keep this system as flexible as possible it interfaces with a Text To Speech engine.By interfacing with CRM systems it is possible to send clients personalized information, suited not only to client's physical location but his preferences as well. This automatic service ensures 24 hours a day, 7 days a week service, which is always up-to-date and available.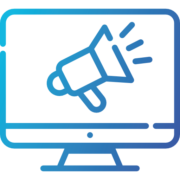 StarVas Value Added Services
Calltech Star*Vas offers mobile and fixed telephony carriers with the ability to deliver high class value added service in swift time to market. This competitive advantage is crucial in the rapidly changing telecommunications environment as it can rapidly increase the carrier revenue market share without the need for substantial infrastructure investments. The Calltech Star*Vas application set provides telephone carriers with the ability to offer their customers ever-changing services, creating a revenue out of stand-alone applications and collaborations with other media providers such as television and radio. CallTech's flexible platform connectivity ensures that new applications will be 'on-air' just on time for your new campaign. The following is a partial list of applications developed as part as this innovative product line: Song4you, Personal song, Personal greeting, Call back, Call screening, Dual ring, Speed trap detection, Sports, Horoscopes, Jokes, Weather, News, Finance, Voting (with TV interface), Quizzes and Games.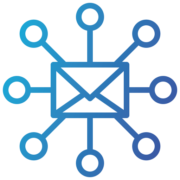 A sophisticated dialer specifically designed to allow an efficient delivery of alerts to inform and summon key people in case of an emergency, when time is a crucial parameter. In a specific emergency scenario the system simultaneously calls the list of contacts required, according to predefined rules such as time of the day, day of the week, the specific scenarios and its location. System dialing order is affected by those rules as well. Alerts are delivered either via prerecorded voice messages or messages that are recorded on line, as well as, SMS, emails, according to system's rules.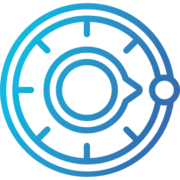 CallTech Star*Direct is an IVR auto-attendant system rely on Automatic Speech Recognition technology, allowing customers to call the company and navigate themselves to their destination using natural speech without the need for human assistance. While most of todays auto-attendant systems rely on long and exhausting DTMF multi choices, the CallTech Star*Direct offers direct routing to any destination using speech commands. This system is an ideal solution for organizations that want to offer their customer's efficient and friendly communication to support the company's service-oriented vision. The system reduces the need for secretaries, switch board operators and receptionists, allowing administrative teams to carry out tasks without constant interruptions. The system integrates with a 3rd party speech recognition engine that supports a large vocabulary, and is available 24 hours a day, offering a high level of service.
This post is also available in: Hebrew